Relocation & Visitor Information
The Little River Chamber of Commerce and Visitor's Center is proud to assist visitors, residents, and more with their search for services and businesses in Little River, SC. We encourage you to utilize our
Business Directory
to search through some of the local businesses in the area. The flyers below are intended to assist a variety of people that will be staying in the area and are looking for information on Little River. You are welcome to stop by the Chamber office for a printed copy, or you may download and print your own. To download/view the flyer, click on "PDF" underneath the description.
Businesses, download the "Business Copy" and add your logo and information on the provided white space. This version of our flyers is intended to help promote Little River and provide you with another service for your customers. There is no charge for you to print your own and use these.
To view the flyers requires Adobe Reader
-
click here
to download this free software if you don't already have it.
Welcome Home
Includes a variety of basic resources in the area from local government phone numbers to the closest grocery stores and parks.
PDF
|
Business Copy


If you're looking for rentals or home purchases,
click here
to search what's available.
Street Map
View a street map of Little River, SC with communities, boat landings, churches, and more denoted on it. Please note that this is a large file size and may take a few minutes to download.
PDF
Senior Services
The Grand Strand has a high number of retirees and 50+ adults. As such, a number of services for our senior citizens are available along the North Strand.
PDF
|
Business Copy
Children's Programs & Education
Local schools, daycares, and more in the area.
Coming Soon
Water Activities
Previously a quaint fishing town, Little River has grown along with the Grand Strand to provide a number of tourism opportunities. We now enjoy chartered fishing, jet skis, and other water fun.
Coming Soon
Assistance Programs
True to southern hospitality, there are a variety of assistance programs and support throughout the Grand Strand. Whether you're in a tight spot, homeless, low-income, or disabled, there is a variety of organizations that help in different ways.
PDF
|
Business Copy
Veterans
We are always thankful for our Veterans, and many local organizations are too. Until we are able to provide a flyer on veteran support, we encourage you to contact the
Veteran's Welcome Home and Resource Center
.
Coming Soon
Recreation
Some of the best fun in Little River happens outdoors. Walk along the marsh or river at Vereen Memorial Gardens, or enjoy a round of golf, or see what
Horry County Parks & Recreation
has to offer.
Coming Soon
Transportation
Coming Soon
Area Events
In addition to regularly held events in the area, Horry County is home to several great family-friendly festivals, including the
World Famous Blue Crab Festival
and the
Little River ShrimpFest
.
Coming Soon
Media
Our convenient location allows us access to several great
newspapers
,
TV stations
, and
radio stations
in the area.
Coming Soon

Little River, SC - There's something here for everyone.


Navigate: About Little River
Useful Documents & Links
Little River
Horry County
South Carolina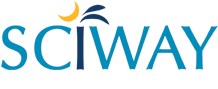 Find out more about what's going on in South Carolina by visiting SCIWAY, the largest non-governmental website in South Carolina!
www.sciway.net